Chapter 7 Bankruptcy Lawyer
Drowning in Debt? Call My Kent County Firm at
(888) 701-0919

!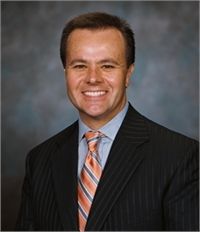 If you are overwhelmed by mountains of debt and wondering how you can pay off those bills, filing for Chapter 7 bankruptcy may be the right choice. Filing for bankruptcy does not mean you are bad or irresponsible with finances, as debts often arise from unexpected circumstances. Bankruptcy protection is there to help prevent financial ruin from severely affecting the rest of your or your family's future. I have helped countless others successfully navigate this complex process! Please don't hesitate to contact the Law Office of Steven J. Hart today.
Why Choose Attorney Steven J. Hart?
I Build Personalized Legal Solutions
I Meet with Each Client Individually
I Have a Track Record of Success
I Have More Than 20 Years of Experience
I Offer Free Initial Case Consultations
Begin your journey towards financial freedom. Call (888) 701-0919 to schedule your free consultation today.
Understanding Chapter 7 Bankruptcy
This form of debt relief is available to both individuals and many types of businesses. To qualify for Chapter 7 bankruptcy, you will typically have to pass the means test. This means that your income must be lower than the median income in Rhode Island. If you are eligible for Chapter 7 bankruptcy, then the automatic stay will go into place for as long as the bankruptcy process lasts.
What are the benefits of bankruptcy's automatic stay?
Creditor and collectors must stop contacting you
Foreclosure proceedings must pause
Car and other property repossession must come to a stop
Most wage garnishments have to end
Beyond these short-term benefits of Chapter 7 bankruptcy, this could effectively eliminate your unsecured debts, such as credit card and medical bills. You could have a clean slate to start immediately rebuilding your credit! Find out if Chapter 7 bankruptcy is the right form of debt relief for you when you contact the Kent County bankruptcy law firm, the Law Office of Steven J. Hart.
Get in touch with me as soon as possible at (888) 701-0919. Your debt may be discharged in a fairly short period of time!